Knowledgeable and articulate, Sue Stoffel brings 35 years of professional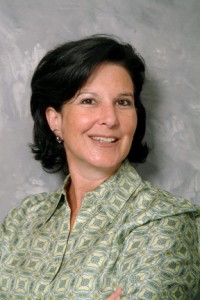 art experience and market expertise to the contemporary art world. She is deeply qualified to engage participants in experiences by which they gain deeper knowledge of contemporary art, discover trends in the art market, and develop the understanding of art in an historical context as well as in terms of its relevance to today's world.
Presently, Sue is a VIP ambassador to EXPO Chicago, and over the past 6 years has worked in concert with the VIP relations team throughout the year recruiting and organizing international museum groups, acquisition committees, high level patrons, collectors and curators. During tenure, she oversaw exponential growth in attendance by both participating galleries and attending collectors, as well as a measurable increase in museum acquisitions of diverse works by contemporary and emerging artists. She organizes, facilitates and leads groups through the fair during VIP days and develops bespoke programming throughout the duration of the fair. She works with EXPO's lead sponsor Northern Trust, to educate HNW clients on contemporary and emerging art, artist practices and trends, as well as identify targeted acquisitions of works by emerging artists for both private, institutional and corporate collections. 
Sue Stoffel has long been involved with a broad range of New York's visual arts institutions in a variety of roles:  patron, trustee, event planner, fund raiser, docent, educator and board development consultant. True to her belief that Individual, Corporate Sponsorships, Foundation Grants and Government Funding are the four cornerstones of successful fundraising, her board memberships have included the Brooklyn Museum of Art and Creative Time. She has also been a longstanding member of the Contemporary Art Council of the Museum of Modern Art in NY. Sue holds an MA in Arts Management from Columbia University and was curator of a corporate collection focused on photography from 2005-2008. In March 2010 Sue curated a show on photography and mental illness called "Eye of the Mind" at the Fountain Gallery. In 2011 she served as Auction Director of the Hudson Valley Center of Contemporary Art and as the Administrative Director of the UNTITLED art fair in Miami Beach in 2015. She is also a guest lecturer at Sotheby's Institute of Art, and all topics pertaining to collecting contemporary art. 
Fluent in German and French, Sue has a global interest in emerging artists and  passionately supports their work. She is a respected figure in the contemporary art world and remains current with the ever-evolving venues for new art. Sue lived in Europe for  twenty years, before returning to NY in 1998. While there she founded the Contemporary Art Council at the Kunsthaus Zurich in 1995, which offered a select group of art collectors guided tours through the contemporary art fairs in Europe and the UK. Members were introduced to many private collections throughout Switzerland. Other trips offered by her council included the opening festivities at the Guggenheim Museum Bilbao and the Beyeler Museum in Basel.